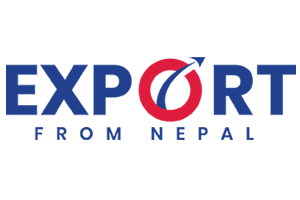 E-commerce business is booming around the world. International e-commerce is an undeniable growth opportunity. There are several cross-border ecommerce marketplace in the world but Nepal just got one fresh new cross border e-commerce marketplace exclusively focusing Nepali manufacturers, wholesalers and retail suppliers. Export From Nepal was launched on 15th October 2020. Export From Nepal allows sellers to sell only Made In Nepal products and services. This is the platform allowing Manufacturers from Nepal, Wholesalers & retailers from anywhere in the world to come and sell Nepali products in a single place.
Export From Nepal has 3 ways of selling within the same platform. Manufacturers from Nepal can sell their products in bulk to the importers worldwide, wholesalers and retailers of Nepali products around the world can purchase the products within the platform in bulk and sell it in the same platform for their region. While selling in 3 tiers (export, wholesale, and retail) consumers have flexibility of ordering bulk, medium size order and single piece in the same platform from the seller of their region which will help them to reduce the shipping cost and time of final delivery. Beside this various service sellers from Nepal can also sell their services on Export From Nepal to worldwide buyers. Examples of a few services in Export From Nepal's website are: Shipping /Cargo /Forwarder service, IT Services, Interior Designers, Fashion Designer etc.
With the slogan "Buy Adapt and Sell", to promote adoption of Nepali products domestically, Export From Nepal Pvt. Ltd. has also launched a similar website for nepali market selling exclusively Made in Nepal products to Nepali buyers from and to every corner of Nepal.
Both the platforms were initiated by Export From Nepal Pvt. Ltd. Zen I. T. Hub is proud to provide the full fledged development service to Export From Nepal on developing the marketplace based e-commerce.